Welcome to the River Bear Yoga learning hub!
This is our foundation training which covers why yoga, play and mindfulness are a proven way to help children with their mental and physical health.
This CPD course is designed to be experiential, so you can join in as you watch the videos, pausing if you need more time to practice and learn the techniques for yourself. This way you too receive the benefits of yoga, play and mindfulness. Providing well-being for both staff and pupils.
The curriculum is designed for primary school children suitable from Nursery through to Year Six, and is eligible to be covered by your PE & sport premium funding.
The River Bear Yoga foundation course is jam packed full of resources for you to watch, download, receive and deliver.
YOU WILL GET:
Access to all our learning materials, including:
Training videos
Downloadable lesson plans
Downloadable A3 poster
And:
Receive printed copies of our Teaching Handbook & Yoga cards delivered by post
(UK postage is free, for outside UK international shipping rates apply)
YOU WILL LEARN:
5 breathing exercises
20 yoga poses
Sun Salute
20 yoga & drama/play games
5 mindfulness meditations
Plus many more ways to bring mindful contemplation and mental health well-being into the classroom.
Our teaching handbook offers many ways to create lesson plans. So you can tailor make classes for whatever time is available to you on any given day. From a 10 minute energy boost or calm down to a 55 minute PE session or after school club, it's all covered!
Our mission is to build a community centered around care for you and for the well-being of every child you teach.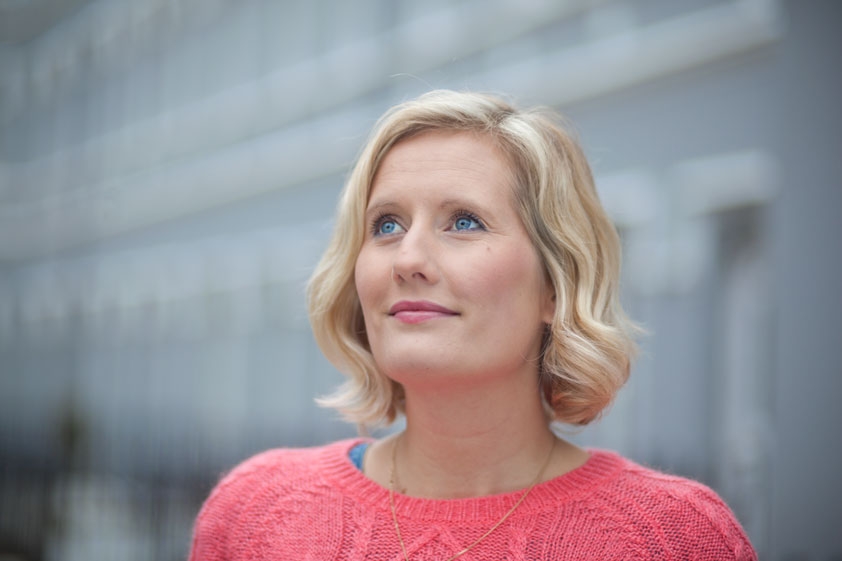 Hello I'm Rachel, your instructor and River Bear Yoga founder!
I am so glad you stopped by to learn more about who we are and what we do. It is my belief that every child deserves to feel well in both body and mind and our aim is to equip them with tools to make it so.
To bring my mission to fruition I created River Bear Yoga.
Empowering and up skilling teachers to deliver children's yoga and mindfulness into the classroom.
I'm a qualified 200hr yoga teacher and I have taught yoga to children for eight years and drama for over fourteen.
River Bear Yoga is a response to the widely growing struggles which young people face today. Mental health is a serious issue which thankfully is being recognised and targeted within schools. A holistic approach is essential to help children grow. By giving children the tools to self regulate and healthily manage their emotions, feelings and fears we can help them combat anxiety and stress which makes growing up (in our technological age) a little easier.
Covid 19 has had a huge effect upon children's mental health so having these calming techniques and therapeutic games to share and express feelings will be a huge help for children going forwards. Teachers already delivering River Bear Yoga have been in touch with me during the lockdown, saying that now more than ever they feel River Bear Yoga is absolutely vital and necessary for children's mental health.
Research studies show that introducing yoga and mindfulness into the classroom significantly improves attention, focus and academic performance. More importantly it increases positive behaviour towards oneself and others and it also helps children stay physically and mentally healthy too. Caring for the whole of the child. By introducing yoga and mindfulness to children before adolescence we are giving them the tools which will serve them well into young adulthood and beyond.
River Bear Yoga is full of exercises which help bring children into direct contact with their inner and outer worlds. On the outside it is full of fun, expressive and imaginative games. While also introducing breath work, grounding and mindfulness.
It is my personal mission to make yoga, play and mindfulness incredibly accessible in mainstream education. It should not be a luxury or just for those who seek, I believe it's presence in the classroom is imperative for our times.
Course Curriculum
Available in days

days after you enroll

Foundation Course
What teachers are saying about us:
This course is so inspiring. The children I teach will reap the benefits for years to come.
River Bear Yoga is very child focused and will make a huge impact on the well-being of pupils and staff.
I would hope that this training becomes integral to teacher training as mental health continues to become an increasing concern for young people. Such a positive practice to embed into school life.
I feel every teacher would benefit from River Bear Yoga.
Peaceful and inspirational, to be used throughout the school day in a range of ways. Simple and well thought-out.
River Bear Yoga is a wonderful programme and will help relax children and teachers alike. It's something that anyone can access and will be great to assist every day stresses.
I was excited to be taking part in this yoga course, and it was incredible! And a skill that I can share with the children for their health and well-being. Thank you.
I enjoyed every moment. River Bear Yoga should be on the school curriculum.
The River Bear Yoga training was a supportive process that has given me the confidence to deliver yoga to children and their families.
The programme is so appropriate for our young children. They will enjoy the games and activities. It is so timely for us as we have a big focus on children's mental health and wellbeing this year. I am sure we will all hugely benefit from this training.
River Bear Yoga gives everyone the tools to practice yoga and mindfulness, whether a newbie or more experienced. An excellent course!
The quality and knowledge of what was delivered was exceptional and will be of great use both in my class and personally.
RBY training was engaging and fun. I feel like I learnt skills in a really interactive way – a really good CPD.
Fab workshop, full of inspiring and creative ideas. I cannot wait to get back to the classroom to try the activities.
The River Bear Yoga course gave me the ability and confidence to deliver yoga and mindfulness. As a trainee teacher I am now able to take it with me anywhere I go so that children get the chance to experience what I have learnt.